Visitors
Gaston Roelants Atletiek Arena
Diestsesteenweg 272
3000 Leuven
Parking
Near the stadium is a small parking lot (! 4h parking with parking disc). In the immediate vicinity there are a few more parking lots. Large car parks can be found at the Leuven train station (15 minute walk).
Check the
map
to find parking lots nearby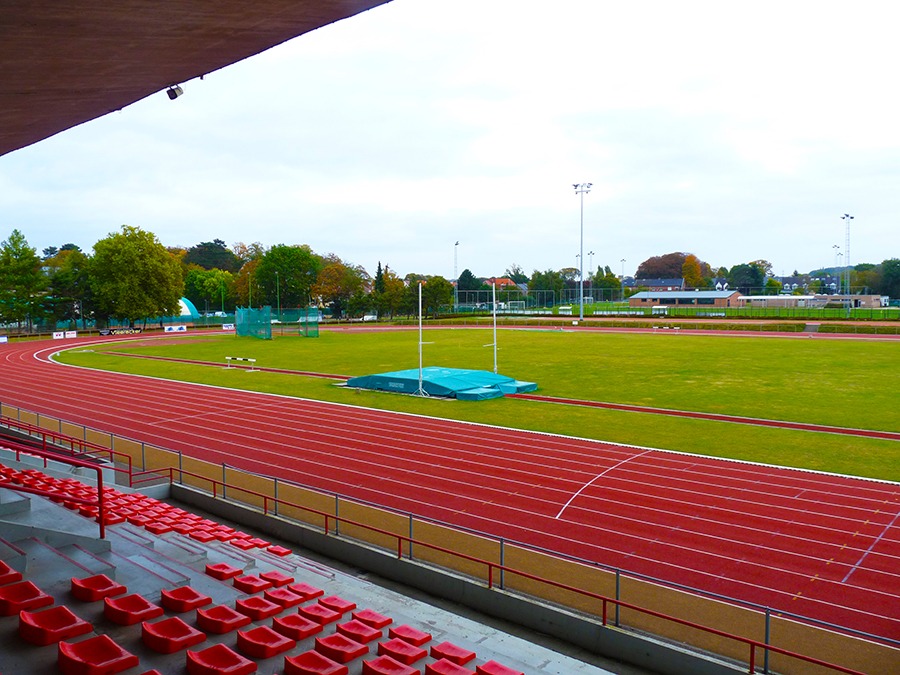 Facilities
Cafeteria: clubhouse "De Elfkamper" provides various beverages and snacks, pastries, …
Catering: food trucks with pasta – peperosso.be
More than 1000 seats on the covered grandstand
Toilets: free toilets at the back of the main grandstand at the entrance to the stadium
WiFi: free WiFi in the main stand
Waste bins: throw your waste in the waste bins
Lighting: the stadium is fully lit after dark
Live results: to be followed via atletiek.nu
Large LED screen at the infield, with live results and a live stream of the pole vault gala
Scoreboards at all technical disciplines
Professional announcer at pre, main and after program
Route
The stadium is located in Kessel-Lo, a suburb of the city of Leuven, at 15 minutes walking distance (3 bus stops) from the Leuven train station. The bus station (+ticket shop) is located next to the train station.
Travel to Leuven and accommodation in Leuven are at the expense of the athletes and coaches. No contribution is provided by the organizers.
Please note that you will need some extra time to reach the stadium and that athletes must register at least 60 minutes before the start of their event.
There are no shuttle buses provided by the organizers to and from the train station, airport or hotels.
Attention!
There is a 30km/h speed limit in almost all of Kessel-Lo. A circulation plan also applies, with lots of one-way traffic. Use an app like Waze if you are coming by car and don't know the area.
Hotels
There are no arrangements with hotels.
Decent budget options next to Leuven station (Kessel-Lo exit):
Upscale hotel 400m from Leuven Station:
Check all options on the Stad Leuven website.